Will's story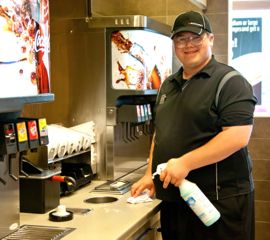 Will knows what it means to go the extra mile in his workplace, regardless of the task at hand. Having joined TeenWork in the spring of 2012, Will has built upon his strong work ethic through job opportunities at Fountain Tire and McDonald's.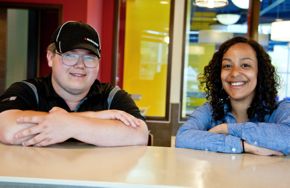 With the guidance of job coach Shane Morrissey, Will started work at Fountain Tire and immediately displayed strong shadowing abilities. Will quickly grew comfortable with tasks such as stocking, balancing and patching tires, cleaning and organizing the shop, and using a tire-grooving tool to create new treads on old tires to be resold.
Will truly earned the positive feedback he received from Fountain Tire and carried it forward into a work experience at McDonald's, supported by TeenWork job coach Alyece Hoag. During 4-hour shifts twice weekly, Will became familiar with "lobby duty" during the store's peak business times. The store managers praised Will for his consistently positive attitude and love for his job.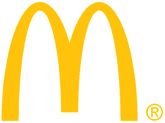 In time, Will's work experience turned into a paid job opportunity that he was proud to accept. Following McDonald's protocols and philosophies, Will makes sure the lobby has no more than three dirty tables at a time, empties garbages, wipes tables and chairs, stocks the condiment/drink station, cleans bathrooms, stacks trays, and many other organizational and cleaning duties.
Thanks to Will's precision in cleaning, McDonald's scores on bathroom cleanliness reports have improved. The store's social atmosphere has also benefitted; Will is getting to know the regulars and strives to make each child feel like the star.
Will certainly proves to be an asset to his workplace. Whether it's opening the door for a customer or cleaning the lobby, this dedicated teen continues to go the extra mile to ensure customers leave McDonald's with a smile.
---
View
more stories
about our teen participants.
Read testimonials about the TeenWork program.
*Please note: TeenWork is a small-scale pilot project with limited participant capacity.
Go to Top