Sophie's story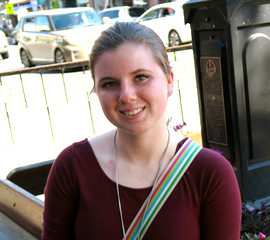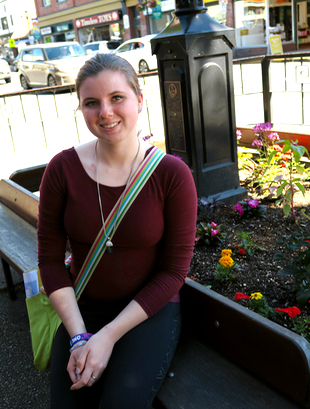 Finding just the right fit
Sophie became a TeenWork participant in October 2013 when she was 16. After working with job coaches to develop her employment search and readiness skills, the teen was prepared to find a job and begin her path to independence.
Sophie's first placement was a seasonal position at Toys R Us. Though at first the toy store seemed a good fit, Sophie left at the end of the busy season because she required a position with more flexible hours.
In 2015, taking all she'd learned at Toys R Us and with help from her job coaches, Sophie secured a position with a blossoming landscaping company, Costa Verde.

"Sophie has benefited greatly
by the services provided by
TeenWork. Her job coach
taught her how to build a
strong resume, cover letter
and how to conduct herself
in an interview. The job search
process allowed Sophie to
assess her strengths and
better understand what her
interests are and where
she would like to work."
Wendy, Sophie's mother
Her position, which involves delivering flyers door-to-door, offers the flexibility she requires, as well as the opportunity to develop a number of skills. For example, Sophie has become more independent by keeping a consistent schedule that tracks the hours she spends delivering flyers. She also has many opportunities to practice customer service when she interacts with local homeowners.
Sophie's mother, Wendy, said she's delighted with the changes she's seen since her daughter joined TeenWork.
"I have noticed so many positive changes in her attitude, motivation, sense of responsibility, and overall well-being," Wendy said.

Having just graduated from Oak Bay High School, Sophie's employment experience is helping ease the transition to adulthood, too. Recently, Sophie completed a six-week Exploratory Employment Program at Camosun College, and has been accepted into a full-time program there this fall.
"I like working at Coste Verde because is allows me to be outdoors meeting awesome people. I especially like all the cats I get to meet at the houses. All my coaches were really patient and fun to be with." "Maybe one day I'll try my hand landscaping."
Sophie
---
View
more stories
about our teen participants.
Read testimonials about the TeenWork program.
*Please note: TeenWork is a small-scale pilot project with limited participant capacity.
Go to Top