Richelle's story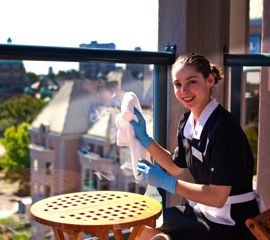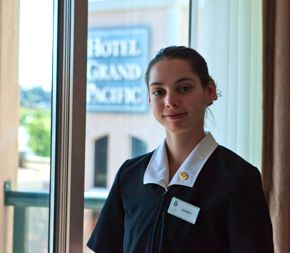 Being a part of TeenWork has been a very positive experience for 18-year-old Richelle. Since starting with TeenWork in late 2010, Richelle has had a number of successful employment placements.
What Richelle finds most useful about TeenWork is not only the on-site support provided, but also the pre-employment skills that are an important part of her introduction to the program.
"If it wasn't for TeenWork, I probably would never have gotten a resume," comments Richelle, who now regularly updates her resume without support. Through TeenWork, she has become comfortable with job searching independently, and by practicing with a job coach, has gained a better understanding of what to expect in a job interview and in an employed position.
Richelle started summer employment at Butterfly Gardens in 2011, learning how to clean the water filtration system, identify which flowers to remove from the gardens, and how to maintain the garden and its surroundings.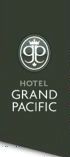 However, after Richelle's family moved, the location of Butterfly Gardens was too far for her to commute, so she used the skills she learned to search for new employment. Richelle has been very successful at securing jobs; she has worked at Jen Arabians Equestrian Centre and at Laurel Point Inn as a Landscaper.
Currently, Richelle is a Room Attendant at Hotel Grand Pacific. Because the hotel provides detailed, top-quality service for its guests, TeenWork job coaches supported Richelle during her thorough training. Job coach Nicole Heron created flashcards to help Richelle with the finer details of specific rooms. Now, Richelle works on her own with confidence and draws upon skills from past jobs to add to her strong work ethic.
---
View
more stories
about our teen participants.
Read testimonials about the TeenWork program.
*Please note: TeenWork is a small-scale pilot project with limited participant capacity.
Go to Top