Neelam's story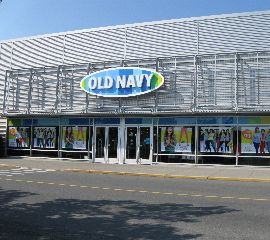 TeenWork staff members are happy to see 18-year-old Neelam successfully enter the next chapter of her life, as she transitions out of the program with a full time job.
Neelam, who joined the program in 2011, says she has "realized (her) confidence in the employment world." She entered TeenWork motivated to find employment. During her time in the program, she has learned how to draft her resume, prepare for interviews, secure employment and excel in the workplace.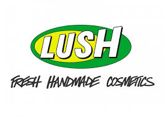 Since October 2011, Neelam has held a seasonal position at LUSH Cosmetics, stocking products and improving her customer service skills. She has also worked at Old Navy, literally making it sparkle as she mastered cleaning tasks while also overcoming her anxiety with the support of her job coaches.
During her employment at Old Navy, Neelam improved her communication skills and built confidence. Her hard work, dedication and willingness to push beyond her comfort zone earned the young woman recognition from her managers as she was rewarded through pay raise.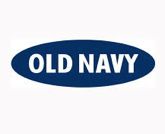 Job coach Crystal James said, "Neelam often comments to me how much she loves her job at Old Navy, and I can see that pride show through in her work. I am continuously impressed with Neelam's desire to push herself."
From a strengthened work ethic to increased confidence, the skills that Neelam has gained from the TeenWork program helped prepare her to feel confident and capable navigating the labour market on her own. Neelam transitioned from TeenWork after securing a full-time position with Bee-Clean independently.
Here's what Neelam had to say about her experience at TeenWork:

"From the moment I walked into TeenWork I was offered a world of opportunities. I met three wonderful job coaches throughout TeenWork who all guided and supported me to finding the perfect job. With job coach assistance in developing employment skills and abilities, writing resumes, cover letters and even rehearsing for interviews, I was well on my way to succeed in the employment world. After having TeenWork's help finding my first two jobs at Lush and Old Navy, I was offered a job at Bee-Clean. The manager at Bee-Clean already had some of my family working for them and needed an extra person to fill an empty space to clean. They asked me if I was interested in taking on that space and I did. Before I knew it, I was working full-time shifts of intense physical labour. From cleaning kitchens and bathrooms to maintaining lobby areas, organizing lobby chairs, sweeping floors and vacuuming carpets, not to mention cleaning a daycare for Bee-Clean, I am confident at my job. It wasn't until Bee-Clean that I realized my confidence in the employment world. That confidence gave me bravery and strength to continue employment on my own. I felt strong enough walking through the employment world alone without the help of TeenWork at my side. I've enjoyed and learned throughout all of my experiences being a part of the TeenWork program and will always carry a beautiful memory to say how fortunate I was to have been there."
---
View
more stories
about our teen participants.
Read testimonials about the TeenWork program.
*Please note: TeenWork is a small-scale pilot project with limited participant capacity.
Go to Top