Leo's story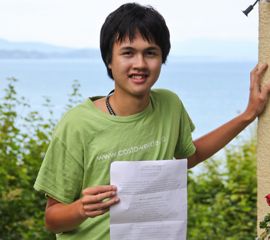 Leo has been a flyer distributor for Costa Verde since May 2011 in a position that was specifically customized for him. His employment with the expanding landscaping company not only benefits Leo, but Costa Verde as well.
"Leo now works in a flyer delivery position that has created many benefits for my business, including the ability to advertise in areas that were previously inaccessible by traditional mail delivery methods," says Dan Milbrath, owner of Costa Verde.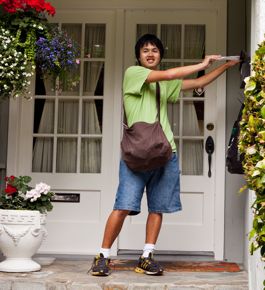 Through his customized flyer distribution job, Leo has developed a variety of skills. He now independently navigates around Victoria and uses a map to orient himself since he must frequently work in different areas of the city. Leo also records his hours, the roads he has covered, and the approximate number of flyers he has delivered, so he can email Costa Verde the information after each shift.
"Another benefit of hiring Leo is that I now have a representative of Costa Verde offering door-to-door customer service if anyone has a question about the services Costa Verde offers," says Dan.
Representing Costa Verde has allowed Leo to improve his communication and customer service skills. After becoming familiar with the services Costa Verde offers, Leo quickly became comfortable explaining the business when interacting with the residents of the neighborhoods in which he delivers.
Dan is very pleased with Leo's work and sees a direct correlation between when Leo delivers flyers and calls he receives. "It was thanks to the TeenWork staff and myself that we were able to customize a position for a TeenWork participant that reduced my costs in advertising and increased my customer base," Dan says.

Leo's customized position involved starting with basic supports such as a checklist and some job coaching. Now, Leo sets his own hours, keeps track of his progress, and maintains contact with his job coach through regular check-ins while working independently.
This personalized position has led to further opportunities within Costa Verde, as Leo is now starting to work as a landscaper while continuing his flyer delivery duties. Leo is looking forward to getting his hands dirty and learning new work skills with Costa Verde.

---
View
more stories
about our teen participants.
Read testimonials about the TeenWork program.
*Please note: TeenWork is a small-scale pilot project with limited participant capacity.
Go to Top