Josh's story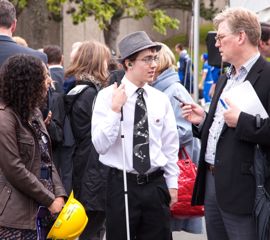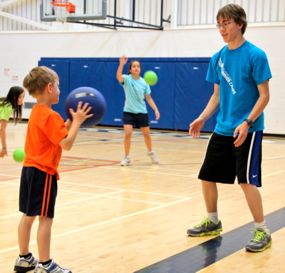 This young musician is well known not only within CanAssist but also in the community. CanAssist staff first worked with Josh to develop a piece of assistive technology for him.
Special video goggles allowed the young man to have both his sheet music and an image of the conductor in his field of vision while playing in school bands. CanAssist later welcomed him into its TeenWork program.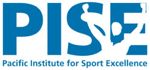 In the summer of 2012, Josh took on a seasonal position at the Pacific Institute for Sports Excellence (PISE). As a PISE Camp Leader Josh played a supportive role, helping children improve their sports technique. Already experienced in teaching kung-fu, Josh was independent and comfortable when asked to lead activities.
After summer ended, Josh began looking for more work and was hired at Dollarama. As a quick learner, Josh didn't need much job support after his initial training and was soon able to process transactions with ease.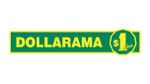 The skills Josh acquired at Dollarama have helped him to shine at his current workplace – McDonald's in Millstream. In addition to balancing the demands of student life as a music student at UVic, several school and community bands, and other extracurricular activities during the school year, Josh works one to two shifts per week independently. Josh's employer, Rhonda, strives to create an inclusive environment and believes her workplace is richer because of it.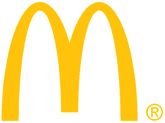 Through his experience with CanAssist, Josh has developed excellent public speaking skills, both in front of crowds and during interviews with the media. From being featured in news articles to presenting at a University of Victoria ground-breaking event for the Centre for Athletics, Recreation and Special Abilities (CARSA), Josh is familiar with being able to articulate the connections between CanAssist and the community. (Note: the photo at the top of this page shows Josh being interviewed by a newspaper reporter at the CARSA groundbreaking ceremony.)

As Josh continues pursuing a music career at university, he will no doubt draw upon skills he learned during his time at TeenWork to find success while sharing his passion of music.
---
View
more stories
about our teen participants.
Read testimonials about the TeenWork program.
*Please note: TeenWork is a small-scale pilot project with limited participant capacity.
Go to Top