Increased independence, at work and beyond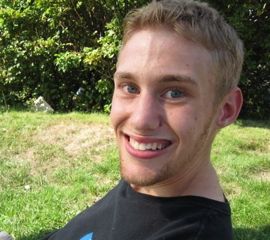 Steve's story
Steve works at the Pacific Institute of Sports Excellence (PISE) at Camosun College. He spends his shifts in the storage rooms and gym, coordinating storage layout and organizing and tidying the rooms. Steve's passion for sports and his outgoing personality make him an excellent addition to PISE's friendly and enthusiastic staff.
"Steve is a pleasure to have around – he works hard and always has a huge smile on his face," says Daphne, the customer service coordinator. "We all look forward to the afternoons when he comes in to work."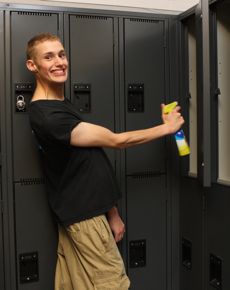 Since he began working in the spring of 2009, Steve has become much more independent, both on the job and in his ability to get to and from work. His mom, Pam, has noticed big changes in her son. The confidence he has developed as he learns new skills has spread to other parts of his life – he is now more willing to try new things and is becoming more independent in all areas.
"Steve's experience at PISE is one of the highlights of his life and we are profoundly thankful for it," says Pam.
Steve frquently takes on an extra shift during which he helps to clean up after special events. His independence has increased to such an extent that it is no longer necessary for his job coach to be present during his shifts, but simply for a check-in once a month.
His ability to work independently has increased Steve's confidence so significantly that he even started a new job at Highland Pacific Golf Course, a position he attained through the support of Triumph Vocational Services. At Highland, he helps with general gold course maintenance and even gets to drive a golf cart through the driving range!
Steve, who recently transitioned from TeenWork to an adult employment support program, continues to be an important part of the PISE team and is good friends with all the staff.

---
View
more stories
about our teen participants.
Read testimonials about the TeenWork program.
*Please note: TeenWork is a small-scale pilot project with limited participant capacity.
Go to Top