TeenWork overview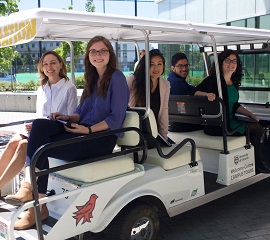 TeenWork is a truly innovative program designed to change the life path of young people with disabilities by helping them find and retain paid part-time employment. A TeenWork job coach works with participating teens and their families, as well as local businesses, to find and prepare each youth for a part-time job. The program manager or a job coach then works with the teens as each develops new skills and becomes comfortable in his or her workplace.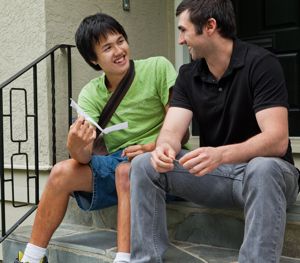 The concept for TeenWork originated with a group of community partners, informally called the Greater Victoria Teen Employment Consortium - the members of which provide disability support services in Greater Victoria and the surrounding area.
CanAssist acted as the catalyst to bring this group together in mid-2008 and continues to participate in the network of service providers to ensure collaboration and best service for the people collectively served by the organizations. By the beginning of 2009, TeenWork was a very small "pre-pilot" project with a few teens participating. Today, 30 or more young people participate at any given time, with older participants transitioning to adult employment supports as new teens join us.
To date, participants have worked in a variety of settings, including: HomeSense, London Drugs, Mow Victoria, Orange Julius, Sidney Bakery, Sodexo Food Services, Southern Vancouver Island Nature Trails Society, Starbucks, Walmart, Save-On-Foods, Emterra Environmental, Vancity and more.
CanAssist is very grateful for the financial support it has received and continues to seek long-term funding from government and philanthropic sources to expand TeenWork so the program might serve as a model for replication throughout B.C. and, potentially, across Canada.
---
View our TeenWork newsletter [PDF - 1.9 MB] for the latest
program stories and participant profiles.

---
TeenWork is made possible through funding from the following very generous supporters;
CanAssist greatly appreciates their contribution:
*Please note: TeenWork is a small-scale project with limited participant capacity
Go to Top