Testimonials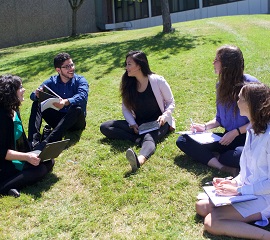 The following conveys the positive experiences of just a few local employers, families, teens and educators who have been involved with the TeenWork program:

"While this was my first time hiring a teen employee with special needs, the support the TeenWork staff provided made for a smooth and seamless transition in the customized role. In fact, the position has worked out so well, I am now planning to hire another TeenWork participant."
Dan Milbrath, Owner of Costa Verde Contracting
"Now that Danielle is working, she is able to earn her own spending money, as well as contribute to our monthly household expenses. As a single parent, the positive impact of Danielle earning has reduced my stress and also improved her confidence, self-esteem and independence."
Anne-Marie Beauchamp, parent
"TeenWork has a lot to offer young adults who need extra support in finding meaningful employment. In many cases, these first experiences will have lasting memories on how students view the workplace - and having a positive initial experience is essential. Working with community employers and seeking work experience opportunities is a time-consuming endeavour and the program provides this much-needed service by supporting a vulnerable population with much potential."
Donna Thompson, Spectrum Community School


"Roman has been working for Recreation Oak Bay for over a year and has done a great job. He is a pleasure to have helping out in administration and always has a smile on his face. It has been great to watch him grow and take on a more independent approach."
Grant Brown, Manager of Administrative Services, Recreation Oak Bay

"Steve is a pleasure to have around – he works hard and always has a huge smile on his face. We all look forward to the afternoons when he comes in to work."
Daphne Panter, Pacific Institute for Sports Excellence Customer Service Coordinator
"Steve's experience at work is one of the highlights of Steve's life and we are profoundly thankful for it."
Pam Fowles, mother of TeenWork youth
"I have observed that the students who have had this opportunity gain more confidence and self-esteem as well as improve their life and job readiness skills. They love going to work with their job coach, learning new skills and being a valued member of their workplace team."
Leanne McCartney, Special Education Teacher, Oak Bay Secondary School
"I always get the best feeling of acceptance every time I go into work. I have made some genuine friendships, and I've learned lots of new skills. I am more confident in lots of ways – like taking the bus on my own, talking to new people and learning new jobs independently. I'm very thankful to CanAssist for giving me this opportunity."
Steve, TeenWork youth


"The best part about my job is seeing my work friends and doing the work in the bakery. I also love saying 'hi' to the customers and making people smile."
Alison, TeenWork youth
*Please note: TeenWork is a small-scale pilot project with limited participant capacity.
Go to Top