TeenWork employment program
Kimiya Missaghi
TeenWork Job Coach | BA (Psychology)
E: kimiya@uvic.ca
P: 250-472-5954
C: 250-532-2720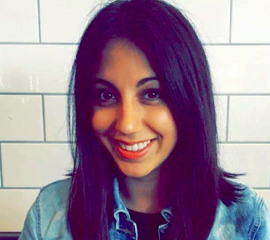 Kimiya is passionate about empowering youth to serve their communities and is excited to contribute to the positive efforts at TeenWork. She recently completed her Bachelor's degree in Psychology at UVic and is interested in learning more about the theory and practical applications of conflict resolution. Kimiya also works for the UVic Office of Student Life, where she engages in restorative practices, focusing in particular on efforts to destigmatize mental health. She is very excited to work with community partners to promote inclusive environments and provide support for youth in their endeavours.
Search for another team member:

Find a student who is currently working with us.
Go to Top