TeenWork employment program
Annie Do
TeenWork Job Coach | 4th year BSc Biopsychology
E:
anniedo@uvic.ca
P: 250-472-5954; C: 250-885-1018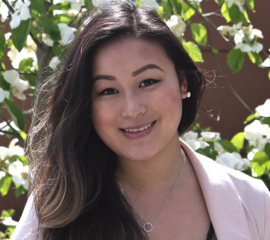 Annie 's passion for child and adolescent development was sparked when she began working at Queen Alexandra Centre for Children's Health at the age of 16. Since then, Annie has continued to participate in numerous volunteering positions at the University of Victoria and in her community in order to facilitate dialogue about mental health and physical disabilities. She is in the fourth year of completing a Bachelor of Science degree in Biopsychology, and recently began her journey as a Job Coach with TeenWork. Annie is excited about improving quality of life by bridging the gap between opportunities and vulnerable people. Her interpersonal and problem-solving skills have allowed her to cultivate and customize different learning techniques for youth and she hopes to use these skills to promote inclusivity within the community. Annie's areas of focus are: cognitive psychology, neuropsychology, social psychology and business communications.
Search for another team member:

Find a student who is currently working with us.
Go to Top