Students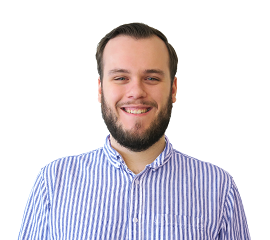 Daniel is CanAssist's Marketing, Promotion, and Digital Content co-op student for the Spring 2018 term. Responsible for market research, community promotions, and digital content development, Daniel utilizes his Camosun College Marketing Diploma (2014) and four years of business education at UVic to create a variety of communication and marketing strategies to help CanAssist accomplish its goals. Daniel has a strong background in marketing and communications, having previously worked with a variety of small businesses as a digital marketing consultant, and with the BC Ministry of Health as a marketing coordinator. Daniel is excited to be spending this semester with CanAssist, and to have the opportunity to help improve the quality of life for a variety of B.C. residents.
Search for another team member:
Find a student who is currently working with us.
Go to Top