Faculty Fellowship Program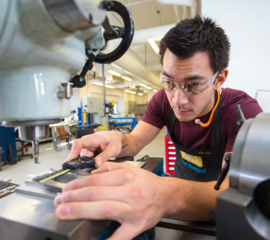 CanAssist Fellowship Program 2018/19
CanAssist is pleased to announce its new Faculty Fellowship Program, which will provide a broad mix of scholars with the opportunity to contribute to the development and evaluation of assistive technology for improved health outcomes and quality of life. One 12-month fellowship or one or two 6-month fellowships will commence in January and/or June 2018.
Faculty fellowships will support CanStayHome, a major CanAssist initiative that provides technologies and a web information service to help seniors remain living at home for as long as safely possible.
The outcomes related to this initiative include: the development of broad-impact technologies and a web information service that enable vulnerable seniors – including those with dementia – to remain in their own homes, while at the same time reducing stress among family and other caregivers and contributing to cost savings for the health system as a whole.
Successful applicants are provided with office space at CanAssist, in the CARSA building, and valuable research and networking opportunities, all within an innovative and outcomes-oriented environment. As part of their appointment, fellows are expected to provide a public lecture on their research activities.
We welcome applications from regular tenured or tenure track appointments at the University of Victoria from all disciplinary backgrounds. CanAssist will provide 2018/19 fellowships based on three units of teaching release and student support.
Applications are adjudicated by CanAssist's selection committee based on the academic merit of the proposal, the views of the committee and the recent relevant scholarly activity of the candidate.
If you have any questions about this fellowship program, please contact:
Marilyn Sing
E: msing@uvic.ca
P: 250-472-5330
Go to Top